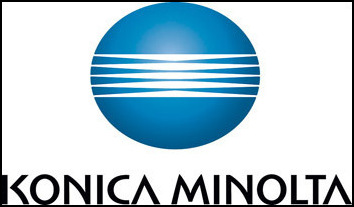 Ramsey, NJ (Vocus) February 6, 2007
KONICA MINOLTA BUSINESS SOLUTIONS U.S.A., INC. (KONICA MINOLTA) announced today that its parent company, Konica Minolta Holdings, Inc., has been recognized as a "High-Leverage Innovator" in the Winter 2006 issue of Strategy+Business magazine, published by Booz Allen Hamilton. The report, entitled "Smart Spenders: The Global Innovation 1000," highlights a select group of the world's 1,000 largest corporate research and development (R&D) spenders. Of the 1,000 companies named in the study, a group of 94 "high-leverage innovators" were identified as companies that consistently reap the greatest financial reward from every dollar invested in R&D. KONICA MINOLTA is the only company in the Multifunctional Digital Imaging industry to be recognized as one of the 94 "high leverage innovators."
Booz Allen Hamilton measures high-leverage innovators on key performance indicators including sales growth, operating income growth, total shareholder returns, and market capitalization over a five-year period. The innovator companies performed significantly better than their competitors over a sustained period while spending less on R&D than industry rivals. Innovators had a common focus on building multifunctional, company-wide capabilities to create sustainable competitive advantage and profitability over time.
"KONICA MINOLTA makes a concerted effort to efficiently allocate R&D resources, and we now have independent verification that this international strategy pays off," said Bill Brewster, Vice President, Marketing, KONICA MINOLTA BUSINESS SOLUTIONS U.S.A, INC. "To be singled out as an innovative company by Strategy+Business, published by the prestigious consulting firm of Booz Allen Hamilton, is indeed an honor for every division of KONICA MINOLTA, and a powerful validation of the effectiveness of our R&D spending strategy. It's not surprising that in a relatively short period of time, we captured the top market share position in color laser copiers in the United States and a solid top-three position in the production print marketplace."*
KONICA MINOLTA's award-winning bizhubTM and bizhub PROTM lines of color and black & white multifunctional devices (print, copy, scan and fax all in one machine) are industry leaders, with many innovations resulting from patented KONICA MINOLTA imaging and microelectronics technology that deliver real value to customers.
About KONICA MINOLTA BUSINESS SOLUTIONS U.S.A., INC.
KONICA MINOLTA BUSINESS SOLUTIONS U.S.A., INC., offers a broad range of multifunctional digital imaging solutions inspired by its bizhub brand of powerful solutions that serve as the central resource for document scanning, in-house printing, copying, faxing and electronic archiving and distribution. From high-quality color and monochrome bizhub systems for workgroups and small offices, to advanced high-volume bizhub PRO production printing systems for large corporations and print-for-pay services, KONICA MINOLTA is leading the industry toward integrated, networked hardware/software solutions that are more simple, reliable, and cost-effective. Complementing its bizhub solutions, KONICA MINOLTA also offers desktop laser printers, microform digital imaging systems, wide-format printers and scanning systems for specialized applications.
Headquartered in Ramsey, New Jersey, KONICA MINOLTA delivers expert professional services and experienced, responsive client support, in addition to the world-class service provided through its extensive network of direct sales offices, authorized dealers, resellers and distribution partners in the United States, Canada, Mexico, Central America and South America. For more information, please visit KONICA MINOLTA at www.kmbs.konicaminolta.us .
KONICA MINOLTA Corporate Contact:
James Norberto
KONICA MINOLTA BUSINESS SOLUTIONS U.S.A., INC.
+1 201-825-4000    
jnorberto kmbs.konicaminolta.us
KONICA MINOLTA Media Contact:
Rachel Reed
Lois Paul and Partners
+1 781.782.5785
Rachel_reed lpp.com

Top U.S. market share position in 2005 refers to unit shipments for color laser digital copiers according to IDC's "Market Analysis: U.S. Copier 2006-2010 Forecast and Analysis". Copiers include single-function digital copiers and copier-based MFPs; it does not include printer-based MFPs. KONICA MINOLTA and The essentials of imaging are trademarks of KONICA MINOLTA HOLDINGS, INC. bizhub and bizhub PRO are trademarks of KONICA MINOLTA BUSINESS TECHNOLOGIES, INC. All other trademarks mentioned in this document are the property of their respective owners.
###
Find More Sustainable Development Strategies For Central America Press Releases